"…we have not ceased praying for you and asking that you may be filled with the knowledge
of God's will in all spiritual wisdom and understanding, so that you may lead lives worthy of
the Lord, fully pleasing to him, as you bear fruit in every good work and as you grow in the
knowledge of God."
– St. Paul, in Colossians 1:9-10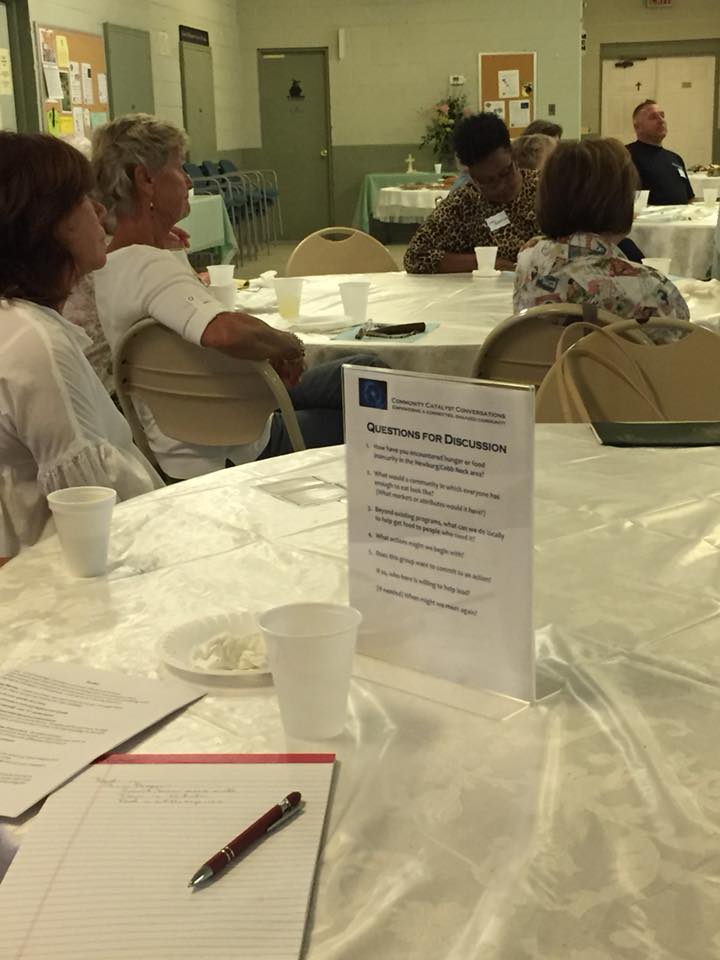 "God is love." – that is where we begin in living the life of faith. And God's love is where we will end, and God's love is with us all through our lives. But we all have different experiences of that love – and sometimes obstacles to experiencing it at all. Spiritual growth often calls for healing of body, mind and healing – spirituality and healing are virtually inseparable.
At Christ Church, we believe in God's power to heal us, inside and out, given to the church through Jesus' ministry. We witness God's healing through our prayers, sometimes in miraculous ways. We offer prayers for healing at our Sunday services, as well as occasional healing services.
Faith is a gift of God – and like all gifts, it needs to be nurtured and tended. Whether you are a seeker exploring spiritual traditions, or a long-time believer in Jesus Christ as Lord, or someone with a whole lot of questions about God, you are welcome to grow with us in this spiritual garden. Through worship [link to worship page] and spiritual offerings, Christ Church provides opportunities for adults to study the Bible and contemporary spiritual books, learn about prayer, deepen our faith lives and recharge our batteries.
We celebrate the spiritual path of each person who journeys with us, seeking to support and uphold each person's direction as we testify to the truth and power of the tradition of Christian spirituality we have inherited. We invite you to bring your gifts and your wounds, to share with us in the transforming love of God.
---
Weekday Faith Exploration for Adults
Courses and book discussions are offered periodically through the year, usually on a Tuesday around lunchtime. We offer course during seasons like Epiphany, Lent and Advent, and at other time as organized. Our next course is:
ADVENT STUDY: WITNESSES TO THE INCARNATION
Mondays at Noon, November 26, December 3,10, and 17
Join Rev. Kate in getting to know some of the key figures in our Advent stories – Elizabeth and Zechariah, John the Baptist and Mary and Joseph. Using the accounts in Luke's and Matthew's gospels, we will try to experience the wonder, fear and anticipation the events leading up to Jesus' birth must have elicited – and may recover those feelings for ourselves. We will enjoy soup and bread and feast on the Word as well.
Spiritual Growth for Children
This is a congregation that welcomes children and families and seeks to support the spiritual growth of people of all ages. We offer nursery care on Sunday mornings for little ones who prefer not to be part of the worship services, and a "one-room schoolhouse" Sunday School each Sunday. Periodically, Rev. Kate offers a "Holy Communion Workshop" for children – and parents – to better understand what happens during the eucharist, what it means and how to do it.
Alpha
Alpha is a ten-week course oriented around hospitality that is a great way to deepen your understanding of the Christian faith – and to deepen that faith through experiences of God's love and power. At Christ Church Wayside, we offer the course during the daytime, starting with lunch at noon and ending by 2:15. Alpha at Christ Church La Plata begins with supper at 6:30, followed by a talk and discussion. We end by 8:45. Childcare and homework help can be provided – put the little ones in pajamas and bring them along! Click here to inquire about the next Alpha Course.
Healing Ministry
Prayers for healing are offered by clergy and lay people at Sunday services. Periodically we will devote the whole worship time to healing. Appointments for individual prayer sessions, especially for emotional or "inner" healing can be made by contacting the pastor, the Rev. Kate Heichler.
Training for Ministry
We try to support our leaders (that's most of the congregation… ) by offering training and support for the ministries people undertake. Whether it's how to teach Church School, how to pray for others, or how to run an effective meeting, we are delighted to provide ongoing support.
Quiet Days and Retreats
Periodically we offer a Quiet Day (one-day retreat) or weekend Retreat for rest, reflection and recharging our spiritual batteries. These are wonderful opportunities for drawing closer to God, and to the community at Christ Church.